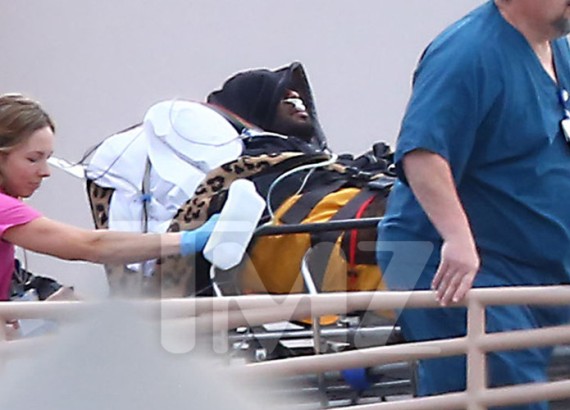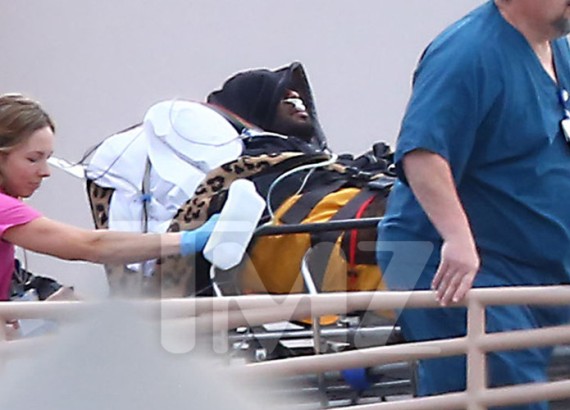 Lamar Odom was fighting for his life after being found unconscious in a Las Vegas brothel last October, which marked a serious turn of events in the Kardashian family's lives. Many were curious to see whether or not they would dare let the reality show cameras follow the crisis into the hospital room, and now it has been confirmed that they did. Anything for ratings, it seems.
Sunday night's episode of Keeping Up With the Kardashians featured Lamar at Cedars Sinai hospital where he was hooked up to life support. The family discussed how he looked, and then showed photos of his recovery.
Also on the episode Khloe discussed the potential that she and Lamar could get back together at some point, although if they did that they would end this marriage and start over "because this one is tainted."
She also discussed how the day Lamar was admitted to the hospital the doctor told her that he only had four hours to live. That's how grave things were.
"I want him to be more afraid. He is rare, this is like a second chance."
According to Kim, Lamar has shared that Kanye's music was part of what helped encourage his recovery.
"Kanye's music helped me so much. That's when I realized I could start thinking again and things were coming back to me and I could start articulating it."
What do you think of Keeping Up with the Kardashian's use of Lamar's images in the show? Should that have been off limits?