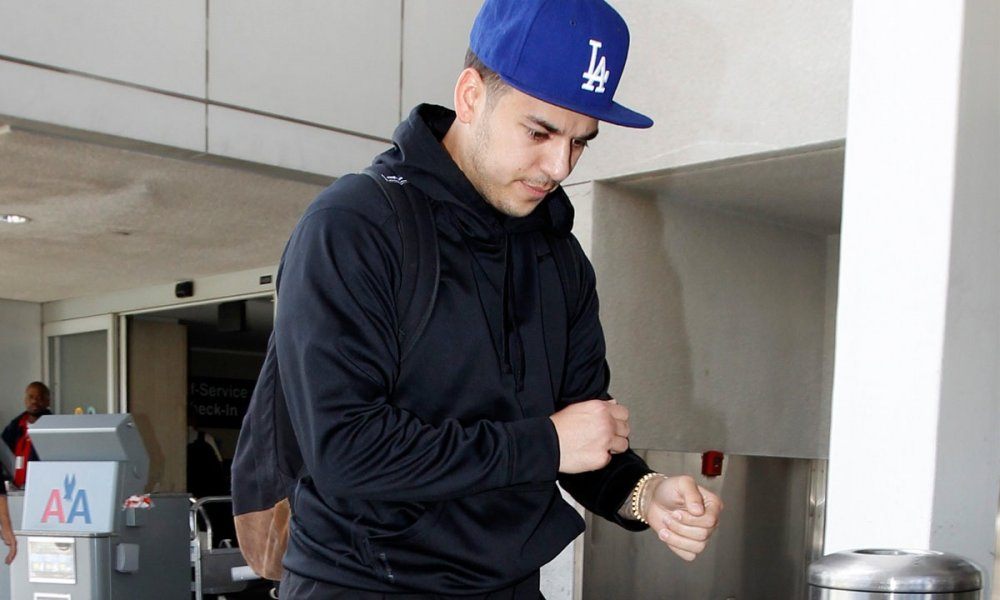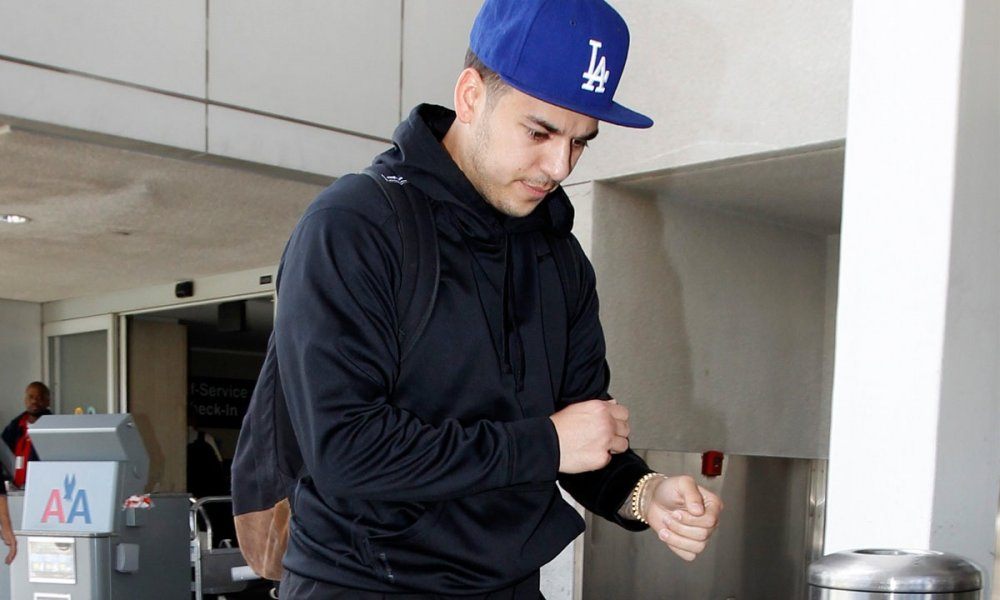 Rob Kardashian was notably absent from big sister Kim's wedding to Kanye West. It was at that point when he missed the family event that it became obvious that his reclusive behavior was a very serious thing, and not just an effort to stay away from the TV cameras. Now he's opening up about making that choice, as well as moving on.
Rob and his fiancee Blac Chyna sat down with People where he opened up about it. He mentioned that he did go to Paris with the intention of attending the wedding, but then changed his mind once he was there.
"I was doing my suit fittings in Paris right before the wedding and I just wasn't comfortable. I'm 6'1″ and at my most I probably weighed 300 lbs. There were cameras at the airport on our trip there and I was very unhappy with the person I saw in all the pictures. I'm upset I missed my sister's wedding but it was a personal decision."
After that incident however he only withdrew further, even missing holidays and birthdays in an effort to avoid his family. Now he has an awareness about why he did it, as well as the intention to keep changing in healthy ways.
"The way I dealt with my issues maybe wasn't the best, but nobody can make me happy but me. Now I want to see everybody in my family every chance I get. You never know what is going to happen tomorrow, and I don't want to do that to my mom [Kris Jenner]. There were definitely dark days for me, and I'm still not fully happy looking at myself in the mirror. But I'm working towards that. And I'm happy."