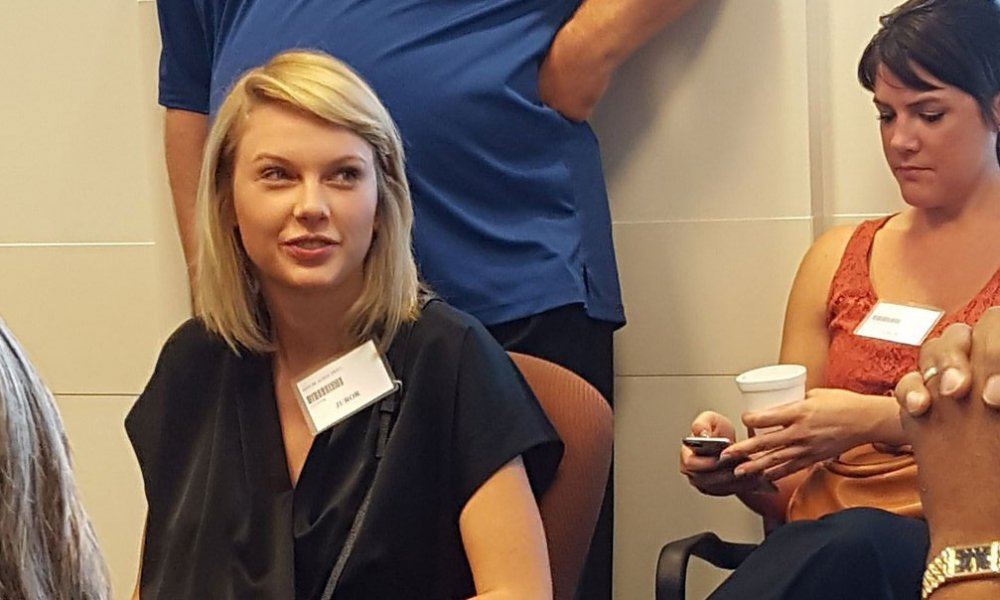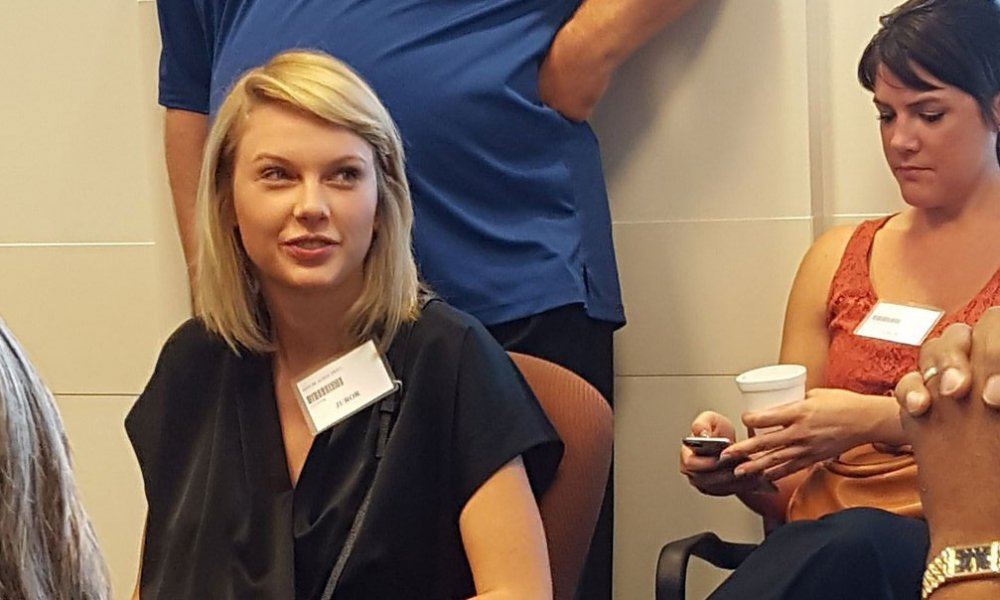 Taylor Swift was not present at Sunday night's MTV VMA's for a pretty average reason…the star had jury duty on Monday morning in Nashville. Taylor showed up to fulfill her civic duty and the word spread pretty quickly, since the other jurors took it upon themselves to start tweeting photos of her.
The timing however is rather interesting, since Taylor's nemesis Kanye West was up for a lot of awards this year and was actually given four entire minutes where he was allowed to take the stage and talk about whatever he wanted. Naturally Taylor might assume that she would be a topic of interest, which she was.
Taylor and Kanye have had drama for quite a while, which recently erupted into total bad blood when Kim Kardashian released footage of Taylor giving Kanye permission to rap about her. The footage was released after Taylor negatively called out Kanye for putting her down in the song, as she pretended that she had not given him permission. Then he said she said battle got intense.
You have to wonder if Taylor's celebrity got her some kind of special pull when it came to her jury duty assignment, since the timing was extremely convenient. It's unlikely that if Taylor had a scheduled performance that the VMA's wouldn't have been able to get her service pushed back.