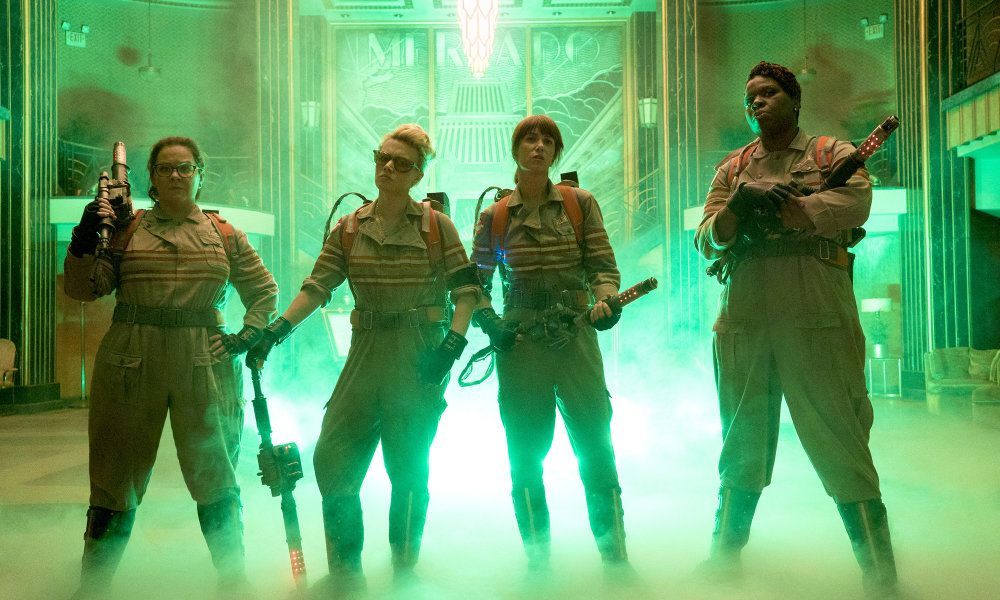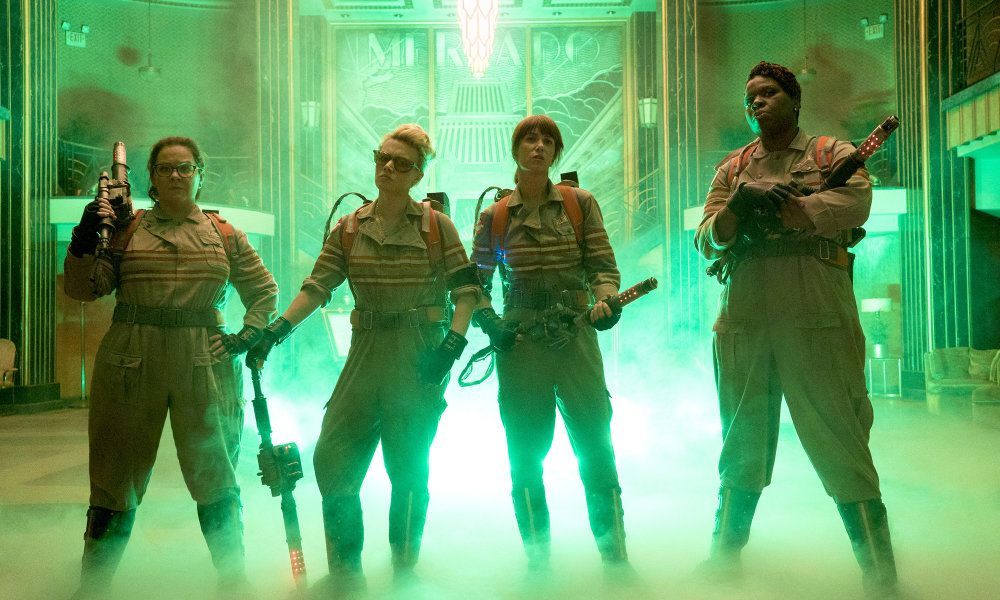 The trailer for the Ghostbusters reboot has officially been released. The film stars Kristen Wiig, Melissa McCarthy, Kate McKinnon and Leslie Jones, and while the film obviously centers around a different team than the original, it pays homage in the first fully released scene.
Director Paul Feig says:
"We wanted to plant a flag early. People don't know what this movie is. It's a whole different team. But it's kind of fun leading off with something iconic from the original."
In the scene, a ghost throws up green ectoplasm on Kristen Wiig's scientist character, which throws back to the 1984 New York Public Library scene in the original film that starred Bill Murray, Dan Aykroyd, Harold Ramis and Ernie Hudson.
The film is a total reboot so instead of picking up where we would have left off, the premise of this film assumes that the ghostbusting of the first films never occurred at all.
We do know that Bill Murray, Dan Aykroyd and Ernie Hudson all come back to make cameos, and that Chris Hemsworth plays the Ghostbusters' receptionist. All the cameos are being kept secret for now, as are the roles that the original characters will be returning to play.
The director went on to say:
"I wanted to give a nod to the new hardware and the (total badness) of these women. We know there's going to be comedy and this story. But having these clips with weapons coming out and fighting, that's the thing people are going to be excited about."
Here's the trailer. Are you excited to see the film?