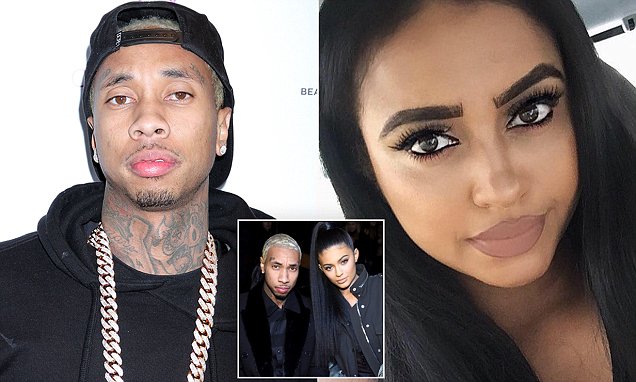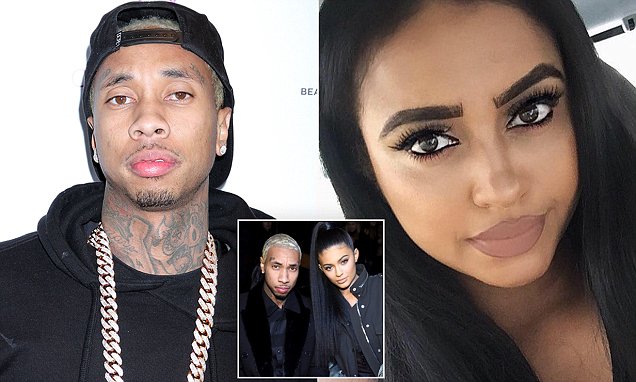 Kylie Jenner's 26-year-old beau was reportedly caught mingling with her twin, after one of his recent shows in Brisbane, Australia.
The "Rumorz" rapper and Kylie's doppleganger, cafe worker Tiffani Kathleen Birdas, supposedly met over social media and shared contact information before meeting up in person, down under.
Birdas claims that Tyga invited her to watch his concert from the VIP section at the Eaton Hills Hotel and she also says that she was invited to attend the after party at the Sky and Lotus Bar.
Tiffani says that she was asked to attend an after-after-party in T-Raw's private hotel room at the Sofitel. The 21-year-old gushed about meeting the rapper – "It was like a dream. Tyga was lovely, he was really relaxed and chilled and really humble." She noted that her cell phone was confiscated before entering the room!? Sounds fishy to us!
Ms. Birdas also stated, "There was no talk about Kylie or the Kardashians or any family stuff."
This isn't the first time that Tyga's contacted other ladies online, nor is it the first time he's been drawn to a Kylie lookalike. We wonder what the 18-year-old has to say about this story? Kylie has yet to join Tyga on his tour of OZ.
Do you think it's true? Would Tyga really step out on the youngest Jenner?